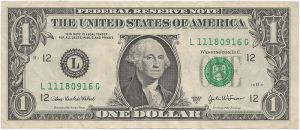 If you haven't noticed yet, there's an election going on and, as they are wont to do, candidates for congress have been raising and spending campaign cash. Thanks to today's fundraising deadline for federal offices, we can take a look at how the various congressional contenders have been doing financially over the last three months.
Here are some interesting filings that have popped up online so far:
Democratic Rep. Tim Bishop: $492,000 raised, $909,000 cash on-hand.

Democratic Rep. Carolyn McCarthy: $348,000 raised, $942,000 on-hand.

Democratic Rep. Steve Israel: $503,000 raised, $931,000 on-hand.

GOP Rep. Nan Hayworth: $581,000 raised , $785,000 on-hand.

GOP Rep. Ann Marie Buerkle: $526,00 raised, $820,000 on-hand.

GOP Rep. Richard Hanna: $186,000 raised, $514,000 on-hand.

GOP candidate Joe Carvin: $97,000 raised, $805,000 on-hand.
Of the races, Mr. Bishop's, Ms. Hayworth's and Ms. Buerkle's are the most competitive. The tallies all three incumbents posted are solid enough to get them the resources they need, but not necessarily mind-blowing. Ms. Hayworth's Democratic challenger, Sean Patrick Maloney, pulled in an impressive $925,000, according to an earlier press release, while Mr. Bishop's GOP rival, Randy Altschuler, pulled in a tad less than the incumbent. It's not immediately clear how much was raised by Dan Maffei, Ms. Buerkle's Democratic opponent.
We'll keep you updated when additional filings are posted.