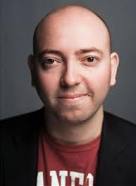 It's been a leaky week leading up to the publication Why I Left Goldman Sachs (GS), with the firm giving guidance on the potential motivations of its former employee, and reporters getting their hands on copies of the embargoed title.
A week ago yesterday, The Financial Times reported on the results of Goldman's internal investigation into the allegations that Greg Smith made in a New York Times Op-Ed published in March. What the probe turned up: Prior his very public departure from the firm, Mr. Smith had submitted compensation requests that his superiors believed to be out of line with his performance, and 99 percent of the time Goldman employees wrote the word "muppet" in an email, they were referring to the 2011 movie—not the firm's know-nothing clients.
Perhaps discontented with the attention received by the FT reports, Goldman went and slipped a nine-page summary of the so-called muppet hunt to Bloomberg, which reported today that "the documents paint a picture of Smith that is at odds with the image he fashioned for himself in the op-ed: an altruistic kid from Johannesburg, out of place in the rapacious, wealth-obsessed world of American high finance."
While Goldman was busy getting ahead of Mr. Smith's Oct. 22 pub date, news outlets have likewise been active seeking out early excerpts of the book. On Monday, Dealbreaker had an excerpt describing Mr. Smith's first exposure to the firm, in which one poor undergraduate learned a life lesson by way of a cheddar cheese salad; then Politico offered snippets regarding an apparently unseemly business in options on European banks and a woman nicknamed Ms. Silicone, and Dealbreaker was back with a kind of riveting tale of Mr. Smith's Ping-Pong prowess.
On the strength of these leaked excerpts, it's been understood that the book doesn't contain any major bombshell allegations against the firm.  Well, perhaps that's not surprising, given Mr. Smith's mid-level position at the firm (he was one of about 13,000 vice presidents, according to Bloomberg), and his presumed distance from the subprime business that sullied Goldman's reputation.
Be that as it may, we found the excerpts engrossing—not the first nor last word but a well-written one, and a relatively rare glimpse into life at the firm. For a guy who ended his career in investment banking in the heat of moral indignation, the bits we've read don't paint a particularly harsh picture of Goldman.
Maybe that's not surprising, but it was enough to remind us of the prologue to The Big Short, in which author Michael Lewis reflected on his first book. If he'd had any hopes for the publication of Liar's Poker, Mr. Lewis wrote, it was that "college students trying to decide what to do with their lives might read it and decide that it's silly to phony it up, and abandon their passions or even their faint interests, to become financiers." Instead college students took Liar's Poker as an instruction manual.
Well, we're not saying that Mr. Smith is Michael Lewis, and of course we've only read a smattering of pages, too few by far to know the tone of Why I Left Goldman Sachs. But it tickles us to consider the possibility that, for all of Goldman's efforts to dismiss the book pre-publication, and even as we tread into an era of boring banking, Mr. Smith's tale of his career, pre- and post-crisis, might make the industry feel fun again.