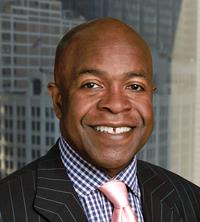 Brooklyn is getting a hockey team, you may have heard, which may be good or bad for the borough, but is almost definitely a good thing for the New York Islanders franchise, which will escape the 40-year-old Nassau Coliseum.
"Once they're in the Barclays Center, the asset is going to be much more valuable," said Peter Bynoe, chief operating officer at Loop Capital Markets and a former owner of the Denver Nuggets, at a panel on sports mergers and acquisitions at the Bloomberg Dealmakers Summit at the Pershing Square Signature Center today. Islanders owner Charles Wang, who attended Brooklyn Technical High School in Fort Greene, said yesterday he would move the team to the Barclays Center in time for the 2015 season, after Nassau County voters rejected a $400 million bond proposal that would have refurbished the Islanders' home arena.
So how much is the Islanders' move worth to the team? Mr. Bynoe wouldn't guess when we caught up to him after the panel, but said moving out of the Coliseum and into a new arena gave the franchise an opportunity for a fresh start.
What about the team's plan to keep the Islanders nickname? After all, the city's most populous borough lays at the western end of Long Island, but we don't know many Brooklynites who'd cop to that distinction.
"I'm not a New Yorker," Mr. Rynoe told us, "so I'm going to stay out of that."