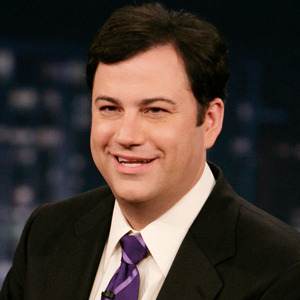 Hurricane Sandy is doing more than just canceling your plans, it is also wrecking late night tv. Jimmy Kimmel had planned to host a week of shows out of BAM's Harvey theatre in downtown Brooklyn. But alas, tonight's show was called off, the Times reports.
Part of the problem was the logistics of getting a live studio audience when the subways, tunnels and bridges close and people are being urged to stay home.
Jon Stewart and Stephen Colbert both cancelled Monday night shows. David Letterman and Jimmy Fallon are both scheduled for the show to go on (as of this afternoon), although Letterman moved up the time of the taping to 3:30. Decisions about tomorrow's shows haven't yet been made.
Looks like we may have to resort to Netflix tomorrow–assuming we still have power.