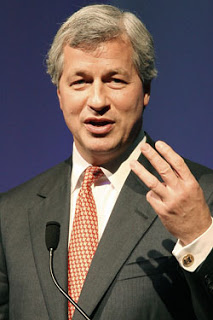 JPMorgan Chase is waiving checking account and loan fees for commercial and consumer banking customers in seven states affected by Hurricane Sandy, according to a press release posted on its website.
The banks said it would waive or credit certain fees incurred between tonight and Wednesday, Oct. 31. for customers in Connecticut, Delaware, Maryland, New Jersey, New York, Pennsylvania and Virginia, as well as the District of Columbia. Those fees include late charges on credit cards, mortgages and student loans, and overdraft and fees for insufficient funds on deposit accounts.
And so, debtors and deadbeats, underwater(!) homeowners and starving students, take ye down to the Subway Inn and have a round or three on Jamie.