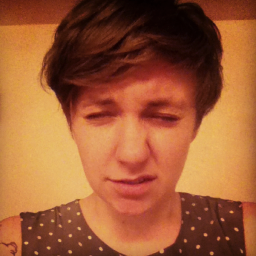 Girls star Lena Dunham has already shown an interest in local politics, but now, the actress-slash-auteur-slash-author is getting involved in the presidential election. Ms. Dunham taped a video for the Obama campaign filled with plenty of sexual innuendo and her reasons for supporting President Barack Obama.
Ms. Dunham's video, which is entitled "Your First Time," was released this evening and features her staring into the camera having seemingly giving advice about losing one's virginity.
"Your first time shouldn't be with just anybody," Ms. Dunham says. "You want to do it with a great guy."
As the video continues, it becomes clear Ms. Dunham is talking about voting–specifically, casting a ballot for President Obama.
"My first time voting was amazing. It was this line in the sand: before, I was a girl, now I was a woman," Ms. Dunham says.  "I went to the polling station, I pulled back the curtain, I voted for Barack Obama."
Ms. Dunham was born in May 1986, so she would have been eligible to vote for the first time in 2004 rather than 2008. Apparently, she didn't feel John Kerry or George W. Bush was worthy of being her first.
Watch Ms. Dunham's video below.
[youtube http://www.youtube.com/watch?v=o6G3nwhPuR4]