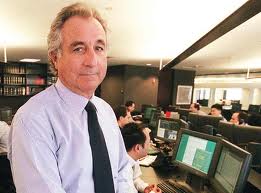 Prosecutors filed new charges against five employees of Bernard L. Madoff Investment Securities in documents filed today, alleging that the conspiracy to defraud investors in the firm dated to at least the early 1970s, and adding charges relating to corporate and personal loans and new tax offenses.
The superseding indictment adds new charges against Daniel Bonventre, who worked for Mr. Madoff for 40 years, eventually rising to the position of director of operations, as well as Annette Bongiorno and Joann Crupi, and brings charges against BLMIS computer programmers Jerome O'Hara and George Perez for the first time.
"We will not rest until all the alleged participants and enablers are made to answer for their conduct," U.S. Attorney Preet Bharara said in a statement.
Mr. Madoff was sentenced in 2009 to a maximum sentence of 150 years.