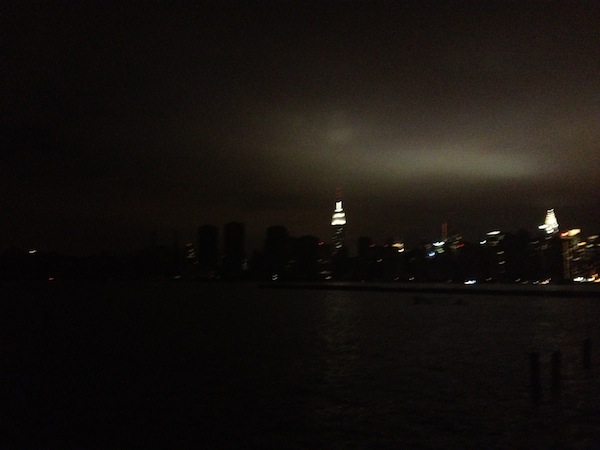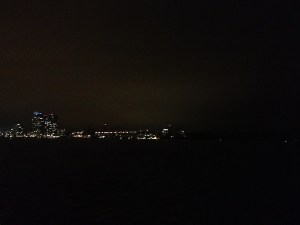 With these pics from last night, there's not much to say (and it seems like there will be pretty much the same story tonight). We just went to the East River Ferry dock in Greenpoint to check out the skyline. As you know, usually there's a halo of light over the city, but now it just stops around 34th Street.
The rest is a void.
Uptown, where there's still power, you can see all the light reflected in the clouds, and then south of that there is just nothing. It also was very odd seeing the Williamsburg Bridge exactly half lit-up. Seeing the city from across the river you can really get a sense of just how many people are without power right now—a massive amount of people, living in close quarters.
And jesus, just think about all the housing developments along the East River. They run from at least 14th Street all the way down to Chinatown. You could see the outlines of those big square buildings just kinda lumbering there in the dark as far as you could see.