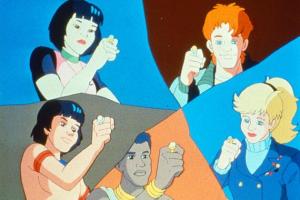 After months of biting our nails in anticipation as we await the second season of Lena Dunham's HBO comedy Girls, we can almost see the home stretch! According to a hot-off-the-press-release from the network, the Sick, Sad Trials of Hannah Horvath & Friends will be returning to the air in only 100 days, which is around the same time we'll all be sick of talking about Ms. Dunham's $3.7 million book deal.
Great synergy, everyone! Keep up the good work!

From the memo:
The ten-episode season of GIRLS kicks off SUNDAY, JAN. 13 at (9:00-9:30 p.m. ET/PT). Created by and starring Lena Dunham, the series takes a comic look at the assorted humiliations and rare triumphs of a group of girls in their early 20s.
But wait, is it going to be the same assorted humiliations/triumphs of the same group of girls? How do we know they haven't replaced Marnie with a sassy woman of color (any color), who didn't go to Oberlin but Bennington, and whose annoying quarter-life crisis involves being totally obsessed with a TV show she constantly critiques because it doesn't represent her particular life struggle?
Actually, please let that happen in the second season. Or at least show us some topless Shoshanna.