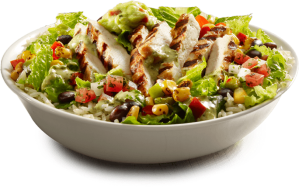 The Observer chuckled yesterday when David Einhorn said he was betting against Chipotle during a presentation at the Value Investing Conference, not at the Greenlight Capital founder's thesis, but because he cited Taco Bell's new "upscale" Cantina Bell chain as a threat to Chipotle's business.
We have a hard time thinking of Taco Bell as anything but a purveyor of "seasoned beef" (sorry) but market researcher YouGov suggests we may be in the minority. According to YouGov's BrandIndex, the South of the Border chain has improved its reputation since introducing the Cantina Bell line in July.
Of course, Taco Bell's score merely recovered to where it was in April, and probably (definitely) no one should be following Mr. Einhorn into his Chipotle short based on the below. Still:
Eat/invest at your own discretion.