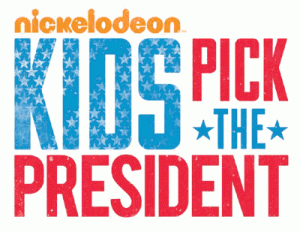 Mitt Romney picked a fight with Big Bird last week, but don't think his battle against children's television programming is going to be slowing down anytime soon.
Accordingly, a clearly disappointed Nickelodeon sent out a press release earlier today announcing President Barack Obama's presence in the station's Kids Pick the President special next week. However, one major White House contender will be absent. "After numerous attempts by Nick News to get former Governor Mitt Romney to participate in the special, his camp declined, saying he was unable to fit it into his schedule," the statement explained.
"By answering kids' questions directly, candidates show respect for kids," Nick News host Linda Ellerbee said, piling on. "We are disappointed that Mitt Romney wouldn't take the time to answer the questions, but are thrilled that President Obama participated in the special."
In the program, Mr. Obama will answer children's questions about gun control, jobs, illegal immigration,  gay marriage, outsourcing, bullying, obesity and other topics. Responding to an inquiry as to what his most embarrassing moment was, Mr. Obama did not point to his hot mic moment with outgoing Russian President Dmitry Medvedev, but rather walking into unmovable objects.
"Running into the wall is par for the course for me," he answered. "I'm running into doors and desks all the time."