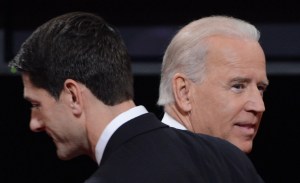 Ofer Biton, a key figure in the allegations against Rep. Michael Grimm, may be playing hardball with federal authorities, but the Rabbi wrapped up in the same weird tale, Yoshiyahu Yosef Pinto, has his own trouble now. He's been placed under house arrest in Israel under allegations of trying to bribe a police officer.
During the  middle of last night's vice presidential debate, it was announced former State Senator Pedro Espada will plead guilty to stealing from his nonprofit in federal court today. His former colleagues aren't going to miss him.
Assemblyman Karim Camara was the new Councilman Peter Vallone last night when it came to social media commentary on the national debate du jour. On Faceboook, he first quipped, "Someone forgot to tell VP Biden you can't spank kids in public anymore. lol." This was followed by, "Romney just issued a press statement…"where'd they find this kid? get him some Visine and get me Sarah Palin."
Nevertheless, here was Mr. Vallone's take: "knock knock, who's there, interrupting joe biden, interrupting joe bi- 'FOLKS'!"
Paul Vallone, related, just registered a committee to run against GOP Councilman Dan Halloran. This was expected for some time.
From the last morning edition of Crain's Insider:
Ahead of tonight's deadline, State Sen. Malcolm Smith, D-Queens, said he won't change parties. This is the final day for New York candidates to change their registration to run as a member of a new party in 2013. Smith is seeking to run for mayor on the Republican line but said he had never considered becoming a GOP member. Smith said he still might register as an independent to increase his odds of getting Republican backing but will miss the Oct. 12 cutoff. Democrat Tom Allon, the Manhattan Media CEO, declined to comment on whether he would become a Republican by the end of today.
In case you had better things to do last night, here's the whole big debate from last  night:
[youtube http://www.youtube.com/watch?v=j3roG09O6T4]