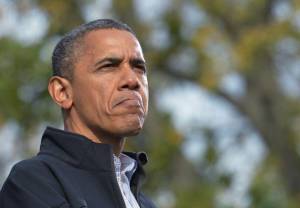 Welcome to New York State, where millions of taxpayer dollars are used every year to settle sexual harassment claims against government workers.
The 2013 elections seem like they're forever far away, but the deadline to change your registration for them is in exactly one week. Thus it makes a certain amount of sense for candidates like Ken Biberaj, running for term-limited Councilwoman Gale Brewer's seat in the Upper West Side, to send mailers like this one to hundreds of unaffiliated voters in the district, urging them to become Democrats able to vote in his primary. Note the deadline for registering new voters is much, much, later.
Speaking of the Upper West Side, it turns out the neighborhood is a top fundraising zip code for President Barack Obama, while the Upper East Side is a preferential area for rival Mitt Romney. "If it weren't for Central Park, the West Side Democratic Hatfields and the East Side Republican McCoys might be shooting it out," said political consultant Hank Sheinkopf.
Everyone's favorite former presidential candidate Ralph Nader went on Inside City Hall last night, where he said Mr. Obama is a war criminal who should be impeached. "It isn't just Obama, it's a way of life now for an out-of-control presidency, an imperial presidency sucking the life out of our young people," he explained. Mr. Nader was also not impressed with this week's presidential debate.
An oil spill off Canarsie has Brooklyn pols worried. "You never take the word of the person who did it for how bad (it is)," said Councilman Lew Fidler. "I know it's not on the level of the Exxon-Mobil spill, but if it's in your neighborhood it sure feels like it."
Presented without further comment:
Manhattan Media CEO and mayoral candidate Tom Allon expressed skepticism about Doe Fund founder George McDonald's claims that he would raise up to $13 million for a mayoral run. "If he raises more than $1 million by January, I'll eat my hat in Macy's window," Allon quipped. McDonald plans to challenge the city's contribution limits, something else Allon says should raise concerns about the viability of his candidacy. But McDonald was adamant that he would raise more than $1 million by January. "I look forward to selling tickets to Tom eating his fedora," he said. "It'll be a fundraiser for my campaign."
Jon Stewart sat down with Bill O'Reilly last night. For your viewing pleasure: