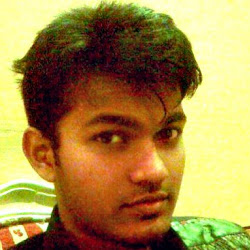 The New York Police Department and Federal Bureau of Investigation have arrested 21-year-old Bangladeshi Quazi Mohammad Rezwanul Ahsan Nafis for an alleged plot to bomb the New York Federal Reserve Bank in lower Manhattan.
Mr. Nafis was taken into custody Wednesday morning after authorities say he used a cell phone to try and detonate what he thought was a van filled with a thousand pounds of explosives. The van was a dud. Mr. Nafis was the target of a joint F.B.I./N.Y.P.D. sting that began months ago, after authorities became aware he was planning something:
Nafis, who reported having overseas connections to al-Qaeda, attempted to recruit individuals to form a terrorist cell inside the United States. Nafis also actively sought out al-Qaeda contacts within the United States to assist him in carrying out an attack. Unbeknownst to Nafis, one of the individuals he attempted to recruit was actually a source for the FBI.
In a statement issued to the media about the arrest, the F.B.I.'s Acting Assistant Director Mary Galligan said "the public was never at risk in this case, because two of the defendant's 'accomplices' were actually an FBI source and an FBI undercover agent."
A complaint filed in the U.S. District Court of Eastern New York indicates informants began talking with Mr. Nafis in July.
The complaint also states that Mr. Nafis communicated with the informants over Facebook and in person. In one conversation he allegedly told an operative that he didn't "want something that's like, small. I just want something big. Something very big. Very very very very big, that will shake the whole country, that will make America, not one step ahead, change of policy, and make one step ahead, for the Muslims […]"