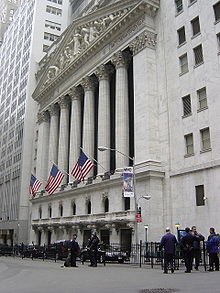 The New York Stock Exchange will open for trading tomorrow regardless of inclement weather related to Hurricane Sandy, according to a press release from NYSE Euronext.
While the exchange suspended operations on the physical trading floor, all NYSE-traded securities will be trading electronically. The exchange hasn't determined when it will reopen its physical trading floor.
"We are open for business and at the same time acting in accordance with actions taken by the city and state of New York," said NYSE Euronext CEO Duncan L. Niederauer in a statement. "We have been in discussions with government officials and regulators, our trading floor community, issuers and other customers."
NYSE spokesman Rich Adamonis told The Observer that the exchange hasn't closed due to a hurricane since Hurricane Gloria rocked the East coast in 1985.