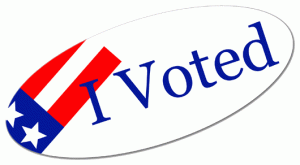 Election Day is coming up, and New York City wants everyone to vote–including residents who don't have a permanent residence. Accordingly, New York City Campaign Finance Board is partnering with the Department of Homeless Services to make sure the city's homeless population can help participate in the upcoming presidential election. Every day this week, Homeless Services will provide voting assistance at each of its 230 homeless facilities to encourage maximum electoral participation.
"The Homeless Services initiative will ensure an important population has the opportunity to cast a ballot," a press release announcing the move explained.
"Being part of our election process is a privilege and an important responsibility," Homeless Services Commissioner Seth Diamond said in the statement. "We want to ensure that even while living in temporary, emergency shelter, families and individuals are appropriately registered at their current address in order to cast their ballot on Election Day and make a difference in the processes of our country."
Anyone who wants to vote in this election will have to register quickly, however. The deadline is this Friday.