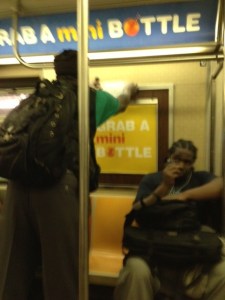 Last week we brought you the most romantic one-'nite' stand proposal ever, taped up over a West Fourth Street subway entrance. Do you like smoking dates? How about cheeseburgers and going dutch and romance maybe? Are you a female only? Seriously, this guy is smooth.
And while he never returned our calls, a colleague recently caught the MTA Lothario in the act, putting up his signs on a Brooklyn-bound A train Friday night. He was able to sneak some covert shots.



Anyone recognize him? Here's a better look at his face from the side: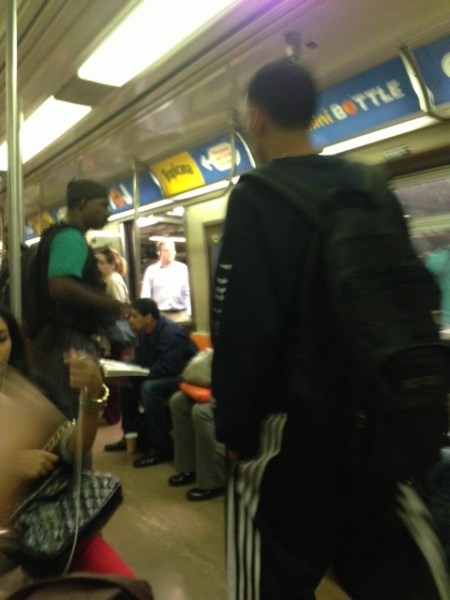 And here's the note he taped up: see the resemblance?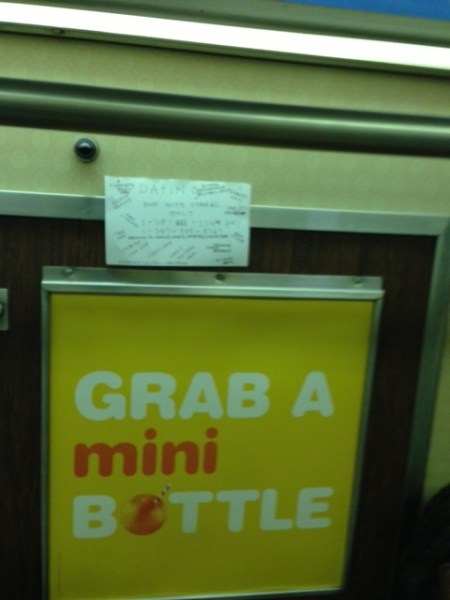 Actually, it's kind of a let-down to know that these aren't handmade signs, painstakingly crafted with the perfect one-nite stand in mind. Has anyone seen this man? At Kinko's, perhaps? Let us know!