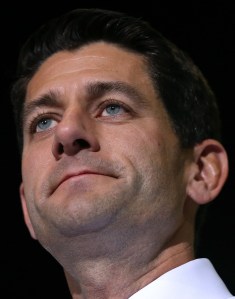 A Politicker examination of federal campaign finance disclosure reports submitted by Paul Ryan's congressional campaign has uncovered indications Mr. Ryan may have improperly used funds raised for his re-election effort in Wisconsin for presidential campaign activities at the Republican National Convention in August. Mr. Ryan is simultaneously running for re-election in Wisconsin's First Congressional District and on the GOP presidential ticket with Mitt Romney. At the RNC in Tampa, Mr. Ryan's House campaign spent about $60,000. However, these convention expenses seem to go far beyond the scope of the activities and staff he had at the RNC for his bid to reclaim his House seat.
One prominent election law expert told us this is a "highly problematic" potential violation of Federal Election Commission regulations regarding candidates running for multiple federal offices. A spokesperson for Mr. Ryan's opponent in Wisconsin's First Congressional District described it as a possibly "troubling" element of "Paul Ryan's overarching pattern of dishonesty in this race." When we reached out to Mr. Ryan's congressional campaign manager, we received a shifting series of explanations including at least one statement that was clearly untrue.
According to the quarterly campaign finance disclosure filed in October, Mr. Ryan's congressional campaign spent $59,603.41 that was specifically identified as convention-related expenses between July 26 and October 17. FEC regulations require candidates who, like Mr. Ryan, are actively running for multiple federal offices to "designate separate principal campaign committees and establish completely separate campaign organizations." These separate committees are prohibited from transferring "funds, goods, or services, including loans and loan guarantees" between themselves. Expenditures made by a vice presidential candidate while participating in national campaign activity in the course of a campaign are considered "expenditures made by or on behalf" of the presidential campaign they are associated with.
The FEC has issued advisory opinions explaining what expenses are allowed for candidates attending their parties' conventions. In one of these, the commission notes that convention expenses cannot include "any use of funds in a campaign account of a present or former candidate to fulfill a commitment, obligation or expense of any person that would exist irrespective of the candidate's campaign or duties as a Federal officeholder." In the same advisory opinion, the commission said "regulations covering delegate activity indicate that such costs would be for the purpose of influencing a Federal election and, hence, not a personal use." In other words, in Mr. Ryan's case, this means he would be permitted to use his campaign account only to fund expenses related to him and his campaign staff attending and holding events explicitly associated with his re-election effort, not for general convention expenses which would be considered part of the effort to boost his campaign with Mr. Romney. If a committee pays for someone to attend the convention and they participate in activities related to multiple campaigns, their expenses must be paid incrementally by the separate committees involved. Furthermore, convention guests whose expenses are paid for by one of their campaign committees must be "integral" to their campaign efforts.
However, though Mr. Ryan spent about $60,000 at the convention, his campaign manager, Kevin Seifert, told us his congressional campaign staff includes only five people and the bulk of his RNC expenses came from the purchase of over 20 hotel rooms.
Yesterday, Politicker spoke on the phone with Mr. Seifert about the campaign's activities at the RNC.
"I think, pretty much, there was only one Ryan for Congress affiliated event, which was we had a hospitality suite at the convention," said Mr. Seifert. "Beyond that, there was a Wisconsin beer and brats event. Beyond those two, nothing else comes to mind in terms of Ryan for Congress specifically."
The vast majority of Mr. Ryan's convention spending does not seem to be related to these events. Mr. Ryan's largest RNC expense was a $34,854.35 payment for "hotel rooms" at the Marriott Tampa Waterside, which was the Romney campaign's base at the convention. Mr. Ryan's congressional campaign also paid $4,183.20 for "hotel rooms" for the convention at a Hyatt hotel. Mr. Seifert told us the hospitality suite was located "in the convention hall" and the "beer and brats" event was held in a "staging area" near the convention.
"It was at the—I can't remember what they called it, it was a—basically the main staging area for these events," Mr. Seifert said, adding, "The pavilion, yeah, with the tents."
Strangely, there do not seem to be costs from either the hospitality suite or the "beer and brats" event listed in Mr. Ryan's campaign finance disclosures. During our phone conversation yesterday, we asked Mr. Seifert if he could tell us where the expenses for these two events appeared in the disclosure reports. He said he wasn't sure "off the top of my head" but promised to "look into it if you'd like." He also assured us Mr. Ryan's congressional campaign was operating in accordance with FEC regulations and wasn't paying for activities associated with the presidential ticket.
"There are two separate campaigns and, as such, all the finances, all the operations are separately done," said Mr. Seifert.
Since that initial conversation, as of this writing, Mr. Seifert hasn't responded to multiple requests for information on these events and other questions about Mr. Ryan's other RNC expenses.
Mr. Seifert did follow up on our phone call with an email sent yesterday about the charges with the Marriott hotel. Though he initially told us there are only five staffers on Mr. Ryan's congressional campaign, Mr. Seifert said the campaign paid for twenty rooms at the Marriott.
"Ryan for Congress had twenty rooms at the Marriott so staff could have an opportunity to hear Congressman Ryan's keynote address," he said. "The hotel required a five night minimum stay during the convention period and those charges account for the bulk of the spending you referenced."
When we responded asking why so many rooms were purchased, Mr. Seifert sent another email claiming the additional rooms were for "other staff members." He also provided initial information about the campaign's spending at the Hyatt.
"As I said when we spoke, the 5 members of the Ryan for Congress staff were there for the full convention. Other staff members of Congressman Ryan's attended parts of the convention–most notably Congressman Ryan's keynote address," Mr. Seifert wrote. "Ryan for Congress reserved 20 rooms at the Marriott and had a couple rooms at the Hyatt, where the Wisconsin Delegation was staying."
We asked Mr. Seifert for more specific details about who used the rooms, but he hasn't responded to that request. After reviewing his email, we also noticed that the $4,183.20 was identified in the Ryan campaign's disclosure report as having been spent at the Grand Hyatt Tampa Bay, while the Wisconsin delegation was staying in a different hotel operated by the same chain, the Hyatt Regency Tampa. Based on their own disclosure reports Mr. Seifert's claim Mr. Ryan's congressional campaign purchased rooms at the hotel where the Wisconsin delegation was staying is untrue. Mr. Seifert has also not responded to a request asking for an explanation of this discrepancy.
While it may be theoretically possible the as-yet-unidentified "other staff members" from Ryan's congressional campaign did in fact use the rooms, it is doubtful so many people were integral to his re-election bid. Additionally, paying for guests or essential staffers to attend the convention simply to view Mr. Ryan's speeches, which were part of his national campaign for the vice presidency, would seem to constitute a clear violation. For example, there was no mention whatsoever of Mr. Ryan's congressional campaign in his keynote speech.
Since we began working on this story, Mr. Ryan's congressional campaign released a new financial disclosure report covering the period from October 1 through October 17. That report contained an additional expense that appears to be connected to the convention. At the start of the month, Mr. Ryan's congressional campaign paid $16,411.36 for "rooms for national convention." The payment was listed as going both to a Virginia-based consulting firm called the Townsend Group and to the Renaissance Tampa International Plaza Hotel. The Renaissance Tampa International Plaza Hotel is approximately six miles from the RNC and, based on Mr. Seifert's descriptions, would not seem to have been associated with the Ryan for Congress hospitality suite or "beer and brats" event, which were both located at the site of the RNC. Mr. Seifert has not responded to a request for information about this expense. We also reached out to the hotel and the Townsend Group, but, as of this writing, we have not received a response.
Jerry Goldfeder is an attorney with the law firm of Stroock & Stroock & Lavan LLP who specializes in election and campaign finance law. We detailed the convention expenditures made by Mr. Ryan's congressional campaign to Mr. Goldfeder and asked whether he thought it seemed like a potentially improper use of campaign funds.
"It sounds as if he used congressional campaign funds for national campaign purposes and that's highly problematic," Mr. Goldfeder said.
The FEC typically investigates possible campaign finance violations only after receiving a complaint. We also asked Mr. Goldfeder whether he thought the RNC spending by Mr. Ryan's congressional campaign would be investigated by the commission.
"If they see it, they will," he said.
Perhaps the person most likely to file an FEC complaint in this instance would be Rob Zerban, Mr. Ryan's Democratic opponent in his House race. When we informed T.J. Helmstetter, a spokesman for the Zerban campaign, about our findings, he said they would wait until they had more information about the situation to file an official complaint. However, he characterized the situation as part of a "pattern of dishonesty" on Mr. Ryan's part.
"It's definitely something that is troubling to us," he said. "It's not surprising to us given, Paul Ryan's overarching pattern of dishonesty in this race, that something like this could pop up, but we're going to wait until we have all the details before we rush to judgment or jump to file a claim."
Mr. Helmstetter also pointed out that Mr. Ryan has faced allegations that his television ads in the race, which do not all specifically mention his congressional campaign, constitute improper use of campaign funds. He said both the issue of the commercials and the RNC spending raise "very important" questions.
"I think these questions are very important and the Ryan campaign needs to answer them," said Mr. Helmstetter.
Overall, Mr. Helmstetter said Mr. Ryan seems much more focused on his national ambitions than his congressional race against Mr. Zerban, whom the vice presidential candidate has avoided debating thus far.
"Paul Ryan has been as much of an absentee candidate in this race as he's been an absentee congressman for the State of Wisconsin since ascending to the national scene," Mr. Helmstetter said. "His constituents have been paid absolutely zero attention by the Ryan campaign in this race. We believe that Ryan's failure to come back to the district to debate us is yet another signal that he has moved past Wisconsin's First District. He is solely interested in his rising national stature and Ryan no longer has interest in serving the people of Wisconsin."
We contacted the Romney campaign this evening to see if they had any comment on this story. As of this writing, we have yet to receive a response.