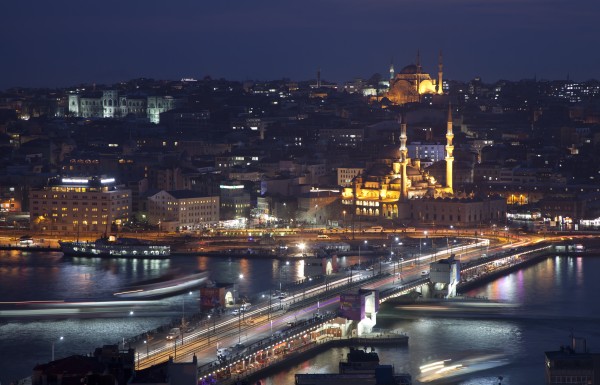 Art fair maven Sandy Angus just can't get enough of emerging markets. In 2008 he co-founded the Art HK fair in fast-rising Hong Kong, and three years later Art Basel's parent company snapped up a 60-percent stake in that fair last year and is rebranding it as Art Basel Hong Kong. Now, The Art Newspaper reports, Mr. Angus is starting a fair in Istanbul, where the market is quickly heating up.
His new fair is called ArtInternational Istanbul, and it will open Sept. 14, the same day that the well-regarded Istanbul Biennial opens. (The fair season is starting earlier and earlier every year!) The Art Newspaper's Gareth Harris notes that the fair has built a formidable board:
According to the fair's website, the board is chaired by Egemen Bagis, Turkey's minister for EU affairs, and includes the curator Jack Persekian, Cigdem Simavi, who established the Foundation for Fine Arts and Cultural Heritage, Leyla Tara Suyabatmaz, the co-founder of Rampa Gallery, Istanbul, and the writer and curator Rose Issa, whose project space in London focuses on art from the Arab world and Iran.
Read the whole story here—there's some nice background on the emerging art world in Istanbul—and mark your calendars.