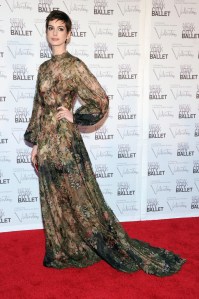 Saturday Night Live, which kept airing planned episodes in the wake of Sept. 11, 2001, won't be stopped by a hurricane. The show has announced two upcoming episodes: Anne Hathaway will appear on the November 10 episode (the first after the election) with musical guest Rihanna, while Jeremy Renner and Maroon 5 will appear November 17.
Ms. Hathaway will be promoting her upcoming turn in Les Miserables, while Mr. Renner, who played Jason Bourne over the summer, does not have a new project out until the new year.
This weekend, melancholy comedian Louis C.K. and band Fun. are to appear on the show.