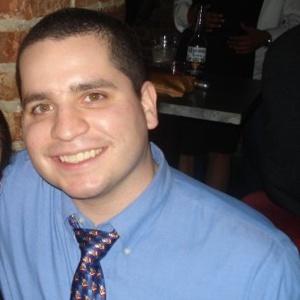 Manhattan U.S. Attorney Preet Bharara announced the Halloween-worthy arrest of 28-year-old NYPD officer Gilberto Valle III today. Mr. Valle, who was stationed at the 26th Precinct, has been charged with kidnapping, conspiracy and illegal use of a federal law enforcement database.
Those charges aren't strange at all, considering the crimes were allegedly committed as part of a plot with co-conspirators to kidnap and cannibalize as many as 100 women.
According to U.S. Attorney Bharara, Mr. Valle's plans were detailed and gruesome. In a press release, Mr. Bharara said that Mr. Valle "planned to kidnap women so that they could be raped, tortured, killed, cooked, and cannibalized."
The officer's plans "shock the conscience," said Mr. Bharara.
In the complaint against the officer, investigators detailed plans that allegedly went far beyond the talking stages. Mr. Valle may have thoroughly investigated targets and meticulously studied their lives.
In chat sessions held in July 2012 with someone referred to in court documents as CC-1 (Co-Conspirator 1), Mr. Valle and his associate allegedly discussed the best ways to kidnap, cook and eat an unnamed victim.
Authorities say the cop even created a document titled "Abducting and Cooking [Victim's name]: a Blueprint." The document contained the woman's name, birth date and physical details like height, weight and bra size. Investigators allege Mr. Valle even included a list of items needed, which read,
Car (I have it)
Chloroform (refer to website for directions)
Rope (Strongest kind to tie her up)
Creepier still, Mr. Valle allegedly agreed with another co-conspirator to kidnap a different woman whom he would deliver bound, gagged and alive. Court documents contained a chilling transcript of an online exchange regarding the second would-be victim:
(Co-Conspirator 2): I definitely want her and how much again, I'm sorry to ask but I don't remember.
VALLE: $5,000 and she is all yours.
CC-2: Could we do 4?
VALLE: I am putting my neck on the line here. If something goes wrong somehow, I am in deep shit. $ 5,000 and you need to make sure she is not found. She will definitely make the news.
The U.S. Attorney says federal investigators found evidence of how closely Mr. Valle may have watched intended victims–cellphone data allegedly revealed the cop made and received calls while very close to the second target's Manhattan apartment. Investigators say interviews with "victim 2" revealed that she'd never had Mr. Valle over to her place and didn't know him very well.
In a statement about the arrest, NYPD Commissioner Ray Kelly said, "This is a bizarre case. We suspended the officer immediately upon his arrest, and a review is now underway to determine whether there was anything in his background that should have alerted the department to his alleged proclivities."
The complaint and warrant for the arrest of Gilberto Valle III is embedded below.
[scribd id=111142118 key=key-id7igjlnxz2hjkxhj7t mode=scroll]