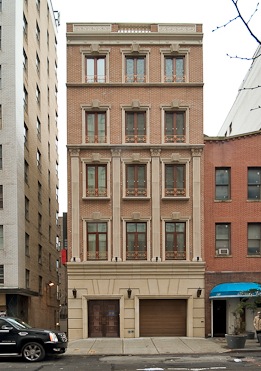 More surprising than the news that the  Upper East Side is purportedly the priciest place in the country to buy a home was the fact that the 10065 ZIP code has never topped the Forbes list of expensive ZIPs before. The reason why may be surprisingly simple—and deceptive.
Alpine, N.J., the No. 2? Sure, it's a tony suburb, full of McMansions, nary a rent-controlled unit in sight, but how did it beat the Upper East Side and its record-setting sales for so long, only being dethroned this year?
The answer, we suspect, lies in the fact that the housing data relied on by Forbes to make the declaration does not include co-ops, as the fine print notes. And what is the Upper East Side if not a stronghold of co-ops? And cheap co-ops—well, relative to the tonier condos. Certainly, the inclusion of co-ops would have pushed the median asking price from Forbes below $6.5 million, maybe edging the silk-stocking district into second or third place.
After all, three out of four apartments (not counting rentals, which make up the majority of most New York city residences) are co-ops. The other quarter are condos, with townhouses, or "single family mansions" as Forbes calls them, essentially being a rounding error, less than 1 percent.
But this list covers sales listings, not the total housing stock. Okay, fair enough. But even then, Forbes's numbers would be way off, as condo sales only count for between 40 and 50 percent of the market, with fluctuations from quarter to quarter. And according to Streeteasy, the average condo currently on the market in Lenox Hill (59th to 71st, bigger than 10065, yes, but still, close) costs $2.26 million. For co-ops, it's $1.1 million.
At least Manhattan will always have the cost of living index.
kvelsey@observer.com