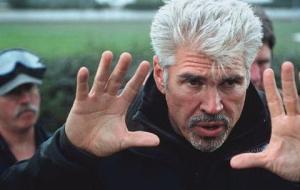 There's nothing dystopian or post-apocalyptic about the three-bedroom, three-bath condo that Hunger Games director Gary Ross just bought in the West Village, but we expect that Mr. Ross must have engaged in at least a little hand-to-hand combat to get the place for $2.7 million.
While not much of a discount from the $2.85 million ask, this was a broker-owner sale, and we guess that Prudential Douglas Elliman broker Debra Kameros probably wanted to fight to the death to get a good sales price for herself and co-owner Stuart Schimmel.
Mr. Ross, who has a primary residence on the West Coast, will even have the time to enjoy his Manhattan pied-a-terre, located at 366 West 11th Street, now that he's not directing The Hunger Games sequel, allegedly because he found the production schedule too tight.
A spokesperson for Mr. Ross said that the apartment purchase was a long time coming. "They've always wanted a second place in New York," she told The Observer.
Looking through the listing photos, we were disappointed to see that the apartment bears little resemblance to Tom Hanks's fantasy spread in Big, Mr. Ross's earliest produced screenplay. But there is good light from three exposures, a windowed chef's kitchen and "excellent closet space," according to the listing. And it's fallen into the hands of a man accustomed to turning visions into realities. Should we expect a miraculous transformation as total as Pleasantville?
kvelsey@observer.com