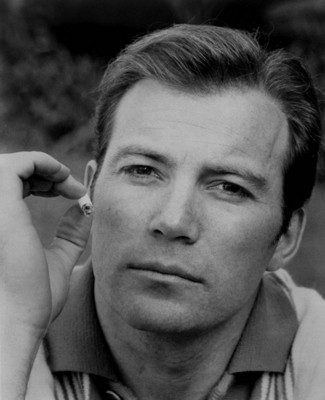 Finally, a celebrity house that doesn't fill us with feelings of longing and sadness! And it's written about in The Wall Street Journal, that organ of the upper classes. What gives?
No, this is not a new turn for the paper that brought you that video segment on whether or not rich people should buy yachts. Nor is a paean to Bloomberg's plan to bring micro apartments to Manhattan. It's William Shatner, remembering fondly the shithole he lived in back in the late 1950s.
The story appears in the paper's inaugural edition of Mansion, its unfortunately named new real estate section. And it seems to be the lone article in the section that does not deal with the (current) real estate of the fabulously wealthy. (Other features include a look at the three homes of Maya Angelou none of which she finds suitable for writing, a story about tech titans buying beach-front property in L.A. and best of all, a story about the market for equestrian estates.)
But onto the dump Mr. Shatner lived in way back when. It was in Hastings-on-Hudson and he paid $19,500. It had a screen door on the porch that "slammed with a snap" and a wood-burning stove that darkened the ceiling with black ash and filled the house with the scent of burning wood.
Not so bad, right? But it gets worse.
"The floors creaked, the windows wouldn't go up and, when they did, they wouldn't come down." Also, the roof leaked, the water pressure was terrible and worst of all, there was this onetime that the upstairs toilet overflowed.
You know what, the house still doesn't sound that bad. But we're sure that such descriptions might leave a well-heeled reader gasping in horror. As it happens, the house wasn't that bad because it had pig bristles in the plaster! Which might sound like a bad thing, but apparently, they held the plaster in the toilet-saturated ceiling together, and the young, penurious actor, who lived there with his wife and baby, didn't have to pay for a complete plaster job.
We assume Mr. Shatner's current place in Hollywood Hills is way nicer and the house where he once lived is looking pretty good these days as well. With its view of the Hudson River and its pig bristle charm, it's now assessed at $756,000, The Journal reports. Happy endings!