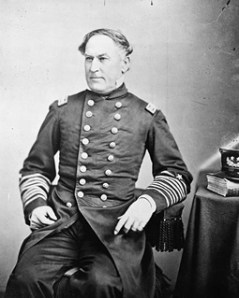 Woodlawn Cemetery in the Bronx has received its second National Historic Landmark designation for the gravesite of Admiral David Glasgow Farragut, the Secretary of the Interior, announced today. Woodlawn has itself been given landmark-status, and this is a rare instance of a landmark-within-a-landmark designation.
Farragut, America's first Admiral, is best remembered for his exclamation during the Battle of Mobile Bay, "Damn the torpedoes, full speed ahead."
We wrote about Woodlawn a few months back, and you should really check it out if you haven't already been.