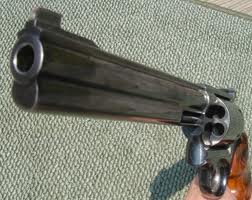 Investor intelligence! Lack there of! At least 70 investors coughed up a total of $5.77 million to a a fictitious financial firm called Dresdner Financial, according to charges announced by the Securities and Exchange Commission.
The scheme, according to the SEC, involved an outlandish promise:
… that the Magnum Program offered guaranteed profits through a process that involved leasing and monetizing bank instruments. Although the timing and amount of the promised payouts varied, many of the contracts that the Defendants entered into with the investors stated that an investment of $44,000 would yield a return of $2 million after 10-12 banking days.
Shocking as it may seem, said investors did not recoup said profits. Rather, one Geoffrey H. Lunn, a defendant in the government's case, is alleged to have withdrawn more than $1 million in cash, which he claims to have given to "a one-eyed man who used the alias Robert Perello," the purported mastermind of the scheme. Mr. Lunn also allegedly lavished $845,000 on a trio of "Las Vegas call girls," and paid out hundreds of thousands more to co-conspirators who marketed the investment idea.
And while investors believed that the "Magnum Program" was so named because of the sum of initial investment, Mr. Lunn testified to SEC staff that Mr. Perello said the name of the fund had another meaning:
According to Lunn, Perello told Lunn in the fall of 2010 that he named Dresdner's program the Magnum Program because "when people found out they'd been ripped off, they would buy a .44 Magnum and shoot themselves in the head."