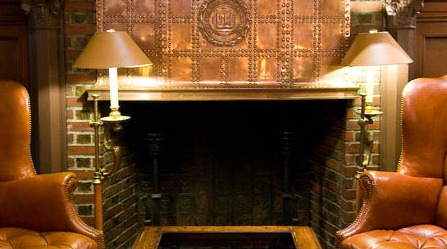 The latest blow stuck by Hurricane Sandy? Say goodbye to decorum, to civility, to gentility. We're not even a full 24 hours into the crisis and the Yale Club of New York City has suspended its dress code.
Quelle horreur!
The Yale Daily News reports that earlier today, VP Linda Lorimer emailed the Eli community and announced that any students stranded at Grand Central are now welcome in the main lounge and grill room, and they've also got rooms for rent. (Though that's not gonna be free, kiddos.) For anyone concerned that his Williamsburg-friendly hipster weekend-wear might result in his being turned away at the door, fear not:
Lorimer added that the "dress code is not in effect at this time."
Until this summer, the Yale Club did not even allow denim inside its hallowed premises (though it's typically limited to the more casual rooms and still must be "neat, clean, and in good repair").
The rest of you lot–Harvard snobs, UPenn riffraff, Princeton unfortunates–are on your own.