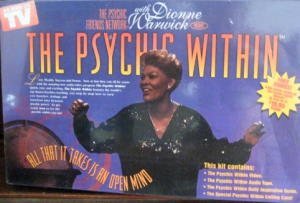 Remember the Psychic Friends Network? The company rode the boom in infomercials in the early-1990s, $3.99/minute charges and Dionne Warwick's mysterious allure to a $23 million profit in 1995. Three years and one Stephen Glass Harper's feature later, the company filed for bankruptcy, claiming $1.2 million in assets against $26 million in liabilities.
Well, the future is back. According to an investor presentation filed with the Securities and the Exchange Commission yesterday, Psychic Friends Network is gearing up for a second act; in fact, PFN 2.0 is already in soft launch, with—pending a capital raise—a full marketing campaign planned for early next year. What's more, the company is predicting an even rosier performance the second time around. Leveraging lower costs and greater reach made possible by the Internet, not to mention the current economic landscape (global turmoil=$$$), PFN's financial soothsayers are prognosticating profits that put its earlier incarnation to shame, including projected income of $64 million in 2015.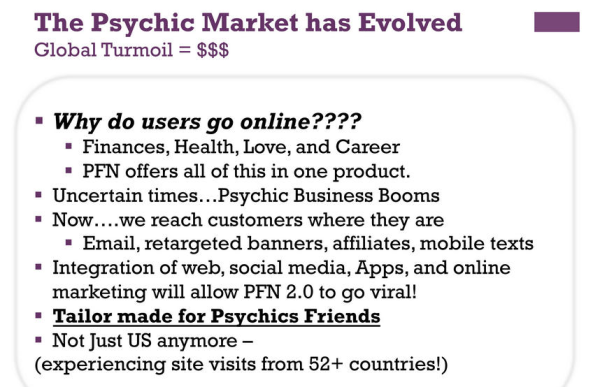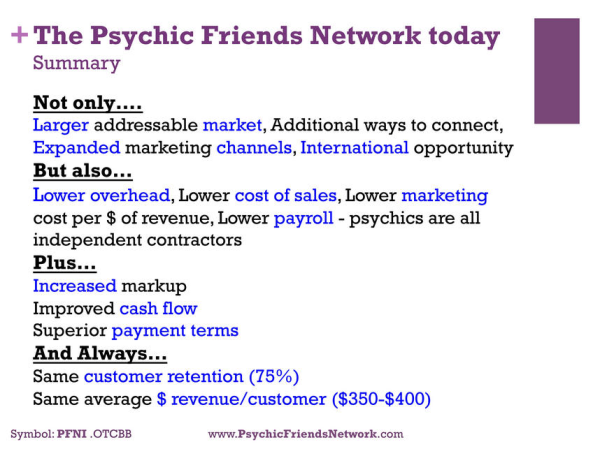 As Jonathan Weil, points out at Bloomberg View, the company is no better than any other (and you know, quite possibly worse) when it comes to guaranteeing its future performance: "Undue reliance should not be placed on the forward-looking statements, because PFN can give no assurance that they will prove to be correct."
Nonetheless, we invite you to take a look. Even if it's not right for your portolfio, there might be an article ("Do it Yourself Tarot Card Readings," anyone?) or an expert (Daniel the Oracle?) to catch your fancy.
After all, in these tumultuous times, who doesn't need a friend?