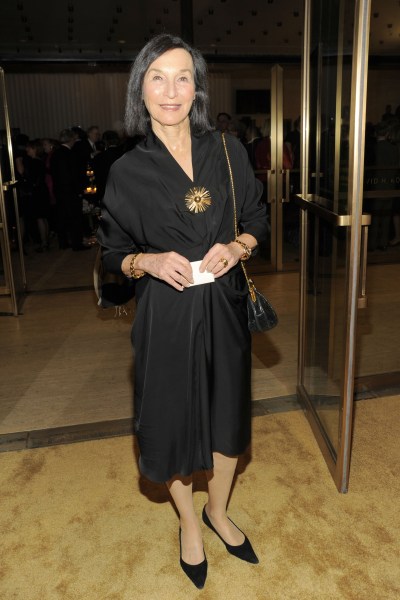 Veteran gallery owner Barbara Gladstone doesn't only love art and artists, she's also shown a strong commitment to starchitects. After buying a condo at Richard Meier's 165 Charles Street in 2005, she tapped rising star Annabelle Seldorf to design her Chelsea gallery, which opened in 2008.
But now Ms. Gladstone is leaving behind her glass house along the Hudson River. City records show that she sold her condo, which does not appear to have been listed publicly, for $6.5 million. Not bad, considering that she paid $4.86 million for it, according to city records.
Did Ms. Gladstone want a place where she could display more of her art collection without fear of sun damage? Spreads in the Meier building are awfully sunny, after all, with walls of windows. And can any Chelsea gallery owner really ever stare at the waters of the Hudson without a shiver after Hurricane Sandy?
We don't know many of the details of the unit, which appears to be on the 16th floor, although a broker who works in the building warned us that the listings numbers are notoriously deceptive and often combine disparate units so that units 1 and 6 might be listed as unit 16. At least we know who's moving in. The deed lists the buyer as attorney Sanford B. Ehrenkranz and the BLDG Trust.
There was some speculation last year that Ms. Gladstone may have purchased a townhouse at 344 West 22nd Street after the place was bought by an LLC registered to her gallery's address. And her Brussels gallery is in a townhouse.
"It's very domestic and I always loved spaces with a kind of humanity. Work looks different there than in a white cube," she told
The Wall Street Journal
of her Belgium townhouse
gallery. Furniture looks different, too…
Or could she have gone to the "sky garage"
penthouse at 200 Eleventh Avenue
, which just traded hands for $11 million to and LLC and boasts what are, arguably, superior views of the Hudson? Alas, it's all speculation as the Gladstone Gallery did not return a request for comment.
kvelsey@observer.com