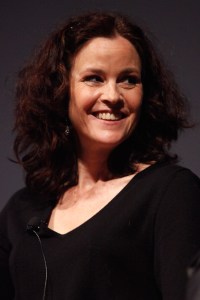 The Ali Forney Center, a nonprofit service that provides housing for LGBT minors living on the streets of New York, had been planning on moving its drop-in center. As the location where a triage of sorts was performed, matching new young people with beds across the Center's ten service sites as well as providing food and medical care, the 22nd Street site was far too small; its lease required the center to shut down at six p.m. daily. Hardly useful for a center that needed to aid young people in danger through the night, and so plans were made to move in a few months to a Harlem location, that they'd need to renovate. It'd take a bit of money yet to be raised, but the plan was in place.
Hurricane Sandy forced the issue.
The Ali Forney Center's location, in the mandatory evacuation zone, was flooded with four feet of water, destroying both the floors and all manner of electrical equipment. Rotting food floated in the water once the employees were able to return. The center was temporarily moved to the LGBT Center on 13th Street, but that's an impermanent solution. This Sunday, the Ali Forney Center is to host a fundraiser at the gay bar Industry on West 52nd Street from 4pm to 7pm, co-hosted by Breakfast Club actress Ally Sheedy and photographer and former Logo A-List reality star Mike Ruiz. (Tickets are available at the door for $20.)
"This was the biggest crisis in our 10-year history," said founder Carl Siciliano. "It's something that's so critical to our most vulnerable kids. Anyone the Ali Forney Center works with is obviously in a very vulnerable and hurt place, but the kids our drop-in center works with were in the worst situation, in the most danger."
"The way that homophobia has affected their lives," he added, "has been a hurricane. There's a storm of homophobia, and then there's this second storm." Mr. Siciliano noted that people have been generous after hearing of the crisis through social media, raising $100,000 in a single day.
"Of course, of course I'm going to go!," said Ms. Sheedy of her reaction when first asked to participate. "We're hosting in a kind of improvisational way." She noted that her daughter's lesbianism had been a particular reason why she'd been involved with the Center over a long period. "I can't imagine this girl ever being rejected by her family. And these children with a different sexual orientation or different sexual identification–they're not safe to go into a normal shelter."
When asked if this particular disaster had raised the stakes for the benefit, Mr. Siciliano agreed, but referred to the ongoing and unabated crisis of gay teen homelessness. "We've been dealing with a disaster. Every day is a disaster at the Ali Forney Center."