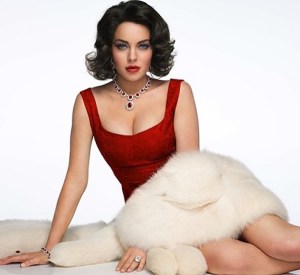 – Chris Brown wants to poop and fart on lady comedian; deletes Twitter account.
– Charlie Sheen once gave Lindsay Lohan a check for $100,000 to help out with her IRS "debt," which is one case of the blinded-by-syphilis leading the blinded-by-syphilis.
– Liz & Dick premiered last night on the Lifetime channel, and Twitter was very excited about it, but apparently it was awful, no d'oy.
– If you ever wanted to know how to destroy Goop, here's Gawker's handy guide.
– Justin Bieber no longer beloved by Canadians, even while being given a White Trash award by the nation's Prime Minster.