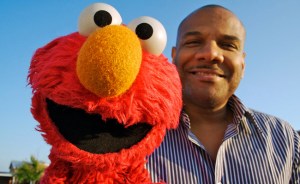 – Kevin Clash, the voice of Elmo, has resigned from his role on Sesame Street after a second young man stepped forward to accuse the Academy Award-nominated documentary subject of being a sexual predator. 24-year-old Cecil Singleton is asking for $5 million from Mr. Clash, after claiming he met the voice actor on a phone sex line when he was 15. Then he made a pretty large leap in logic, claiming that Clash spent his days at Sesame "preying on teenage boys to satisfy his depraved sexual interests."
– So in addition to bringing new chapters of Trapped in the Closet to IFC, R. Kelly is now bringing his hip-hopera to the Great White Way. Hey, it can't be any worse than Ghost: The Musical.

– Finally, Anne Hathaway (sort of) fesses up that her co-hosting of 2011s Academy Awards was a shitshow. "I came off as slightly manic," she admits.
[protected-iframe id="18dfd29f97b5eb04493e5754d93e4c5a-35584880-38574832″ info="http://download.macromedia.com/pub/shockwave/cabs/flash/swflash.cab#version=6″ width="560″ height="315″][protected-iframe id="7d113abc52d994b78bf1265c0251fb1b-35584880-38574832″ info="http://c.brightcove.com/services/viewer/federated_f9?isVid=1&isUI=1″ width="560″ height="315″]
Now we can forgive her and move on to buying our advance tickets to Les Mis.
– Wayne Brady went all nutty on Reddit's AMA today. But at this point, second-rate celebrities going on Reddit is akin to them guest-starring on Parks and Recreation. Sorry, the heads of our country have already gone there, Wayne Brady! What will you contribute?