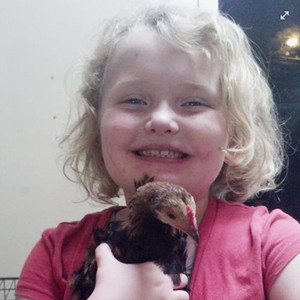 – Jon Hamm's girlfriend is not a fan of Jon Hamm's penis getting all the attention. Also, apparently Jon Hamm doesn't wear underwear? Very cool.

– The beef between Jonah Hill and CNN anchor Don Lemon is hysterical. Mr. Lemon was so miffed that the famous TV star didn't know who he was that he tweeted about it, then Jonah tweeted back, and then Lemon went and complained about it being treated "like the help" on Starting Point with Soledad O'Brien. How professional.
– I bet you've always wanted to know what Dana's love interest on Homeland did before he was the VP's kid. Well, apparently a lot of rapping.
http://youtu.be/GszV6rvD4sI
– Lindsay Lohan is not going to do a planned interview with Barbara Walters because she doesn't want to talk about her car crash. Fine. It's not like there aren't a billion of other subjects to grill Lindsay Lohan on. It's called compromise, people!
– PETA is scared that Honey Boo Boo will eat her pet chicken, named Nugget. Maybe she can make it up to them by posing topless or something.