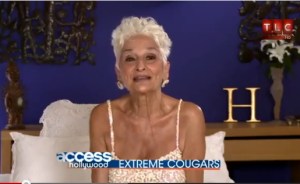 – Extreme Cougar Wives? Sure. We mean, obviously, this is a show that should be on TLC (The Learning Channel) right next to Here Comes Honey Boo Boo and Abby and Brittany in this year's upfronts.

http://youtu.be/LG3OK0W0PlQ
At this point, TLC is just basally fetish pornography without the sex…yet.
-Marc Jacobs might not be able to move back into his super swanky apartment in a condo on West 12th St. because of flooding. Will someone please think of the misplaced designers and open your wallets so he can buy a new place on a co-op board?
– Yes. Terry Richardson, Lindsay Lohan, and James Franco made an R.E.M. music video. What, did you think that his casting notice for a "Lindsay Lohan" and "James Franco" "type" was just for funsies? These two definitely have bigger, more awful plans up their sleeves.
– In honor of the possibly box office-breaking trajectory of Twilight: Breaking Dawn — Part II, here is the history of all things Twihard.
– In sad news, Lucille Bliss, the voice of Smurfette from the original series has died at age 96.