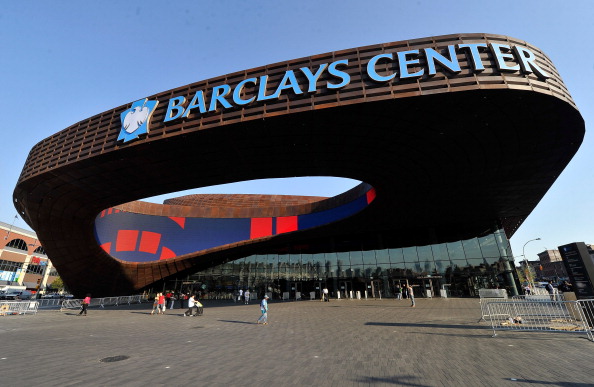 When Bruce Ratner said, in a press release issued by the arena, that Barclays Center made "the intersection of Atlantic and Flatbush Avenues…one of the greatest crossroads in New York." He was speaking metaphorically, because great as it may be, it's not actually worth much at all. Not in cash money, anyway.
It turns out Brooklyn Events Center, a subsidiary of Forest City Ratner, filed a petition on October 22nd to challenge the arena's current $741 million valuation by the city's Department of Finance, according to DNAinfo. Instead, Fores City argues that, by its own estimates, the Barclays Center was worth a paltry $111 million—a $630 million difference in opinion, for those keeping score, with millions of dollars in tax revenue in the balance as a result.
"The city is still in the process of determining the assessment and until that is concluded we will not comment," Forest City spokesman Joe Deplasco told The Observer when asked about the discrepancy.
After a day of phone calls, we couldn't figure it out either. Forest City is not paying taxes on the property, but is instead engaged in a convoluted PILOT scheme, part of an effort used to skirt a 1986 IRS ruling that prohibits the use of tax-exempt bonds for sporting venue financing. But hey, anything to bring pro sports back to Brooklyn after half a century in the wilderness.
It does not appear the assessment hijinx has much of anything to do with the PILOT payments, though no one associated with the project or otherwise has much of an idea why Forest City would do this. It owes $55 million on the PILOTS, and by devaluing its property, would not be able to pay them.
Whatever the case, you would think Forest City had gotten enough favors from the public kitty. Apparently not. But rest assured, while we try and figure out what is actually going, one thing remains clear: Bruce Ratner is up to his old tricks as usual.