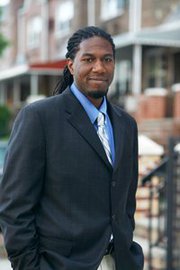 Reports of chaotic situations at the polls around New York City this Election Day are mounting. The areas on the southwestern tip of Brooklyn that were damaged by Hurricane Sandy have experienced issues, but we're also hearing about problems in neighborhoods that weren't heavily impacted by the storm including Flatbush, Park Slope and parts of Manhattan. Brooklyn Councilman Jumaane Williams, who has been touring the polling sites in the East Flatbush and Flatbush portions of his district described the situation as "complete disorganization" and had harsh words for the city Board of Elections. He also suggested the federal or city government may need to take action against the BOE to prevent a similar situation from happening again.
"I think on a non-Sandy day they have problems doing a good election," Mr. Williams said of the BOE. "Combine that with Sandy and they're completely unorganized. They've had four years to plan this. Their only job is to plan elections and they can't get it right. And you should have conditional plans, you should have backup plans, you should have contingency plans. Where are those plans? This is getting worse and worse."
Mr. Williams visited three schools and a church in Flatbush and East Flatbush. He said all of the sites had incredibly long lines and overall disorganization that he called a "complete breakdown." When asked about the issues that contributed to the problems at the polls, Mr. Williams fired off a long laundry list of problems.
"Not enough poll workers, the schematics of how they set up how people come in haven't been good, they haven't been giving good info to people who are waiting in line and they haven't been directing the crowd and traffic properly," he said.
According to Mr. Williams, the worst situation he witnessed was at the VanderVeer Park United Methodist Church where he said voters waited in lines that were over four hours long.
"They were trying to squeeze people into one small hallway, into one small room that had 3 [electoral districts] in it. Two of the tables were completely empty, nobody, because the E.D.'s weren't the busiest and then one of them was the busiest clogging everything up," said Mr. Williams.
At a press conference this afternoon, Mayor Michael Bloomberg blasted the BOE's performance today and their new scantron system that he said has contributed to crowding at the polls and made counting votes more difficult.  The BOE was heavily criticized this summer after widespread issues with their count of the results in the congressional primary between State Senator Adriano Espaillat and Congressman Charlie Rangel led to the outcome of the race being unclear for nearly two weeks.
"This is absolutely chaos," Mr. Williams said. "I didn't think the BOE could top themselves after the primaries, but they've done just that."
Due to the chaos at the polls in Flatbush, Mr. Williams said some people have given up on voting and left before casting their ballots.
"I haven't seen personally people leave. People have told me that they're going to leave and people on the line have told me that people have already left," said Mr. Williams. "People are complaining because they have to go to work and they're asking me if they could get fired for going to vote. So, there's a lot of pressures here."
Multiple sources have told Politicker the chaos at the polls today could impact the results of local races, particularly in the areas most hard-hit by Hurricane Sandy. Mr. Williams said he thinks that, while the presidential race clearly had to go on, the BOE should have postponed the local contests in the wake of the storm.
"The local elections positively, absolutely should have been cancelled. I think it was a dereliction of duty not to postpone the local elections. I mean, this is so unfair to anybody who's running in a local election. It's completely unfair. It's a travesty to what we're calling democracy to have had these local elections go forward."
Given his obvious dissatisfaction with the BOE's Election Day performance, we asked Mr. Williams whether he believes the federal government should take action against the agency.
"I think somebody's got to look at it. Somebody has to look at it," Mr. Williams said. "I mean they just can't keep going on like this. We are disenfranchising voters on a large scale and that's problematic. If they can't do it, then somebody needs to look into them."
We also asked Mr. Williams whether he and other colleagues in the City Council might take action against the BOE.
"I'm going to do whatever I can do to make sure that the BOE is doing their job, because they're not and they need to be held accountable and that's not happening," said Mr. Williams. "Every time it's getting worse. It's getting worse. I don't know what other words to use. This is disgraceful."
We called the BOE and asked them to respond to Mr. Williams' criticisms and the reports of issues at polling places in Flatbush, Coney Island, the Rockaways and Park Slope, where police were called in to restore order on the crowded lines at M.S. 51. The woman who answered the phone said we would need to speak with BOE spokeswoman Valerie Vazquez.
"You'd have to speak with our public relations officer. At this time, she's in the field settling problems as the ones you mentioned."
As of this writing, Ms. Vazquez hasn't responded to a message left on her cell phone.