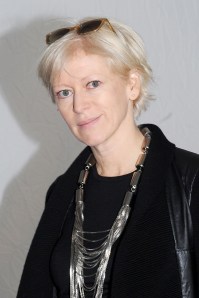 On Wednesday, Cosmopolitan editor Joanna Coles fired six staffers in the features department and two in the photo department. That is a significant portion of the features team–there are only one senior editor, one associate editor and two editorial assistants left, according to a person with knowledge of the situation.
"New incoming editors in chief often want to form their own teams,"said a Cosmopolitan spokesperson. "We will be announcing more new hires shortly."
Yesterday afternoon, after the staffers were let go, they returned to their desks to pack. 
And, according to the insider, this is probably just the beginning. New creative director Paul Solomons (formerly of British GQ) will start in December, which insiders expect will result in more shakeups at the magazine.
When new deputy editor Sarah Austin, who came over from Self, started on Monday, she wasn't  brought around and introduced, the insider told us. Other staffers have been left out of projects and meetings of late. Although Ms. Coles was friendly and chatty in the beginning, she stopped having editorial meetings and spent the past month interviewing people in her office, according to our source. None of this seemed exactly reassuring.
The changes didn't come as much of surprise to those outside the Hearst tower, either. During her first luncheon on Monday, Ms. Coles announced that the magazine would be changing in the next year. But the shakeups started just two days later.
"I would ask you to re-engage with the magazine; over the next year, I'll be making changes," Ms. Coles said in her opening remarks at Monday's Cosmo 100 lunch.
Ever since September, when Ms. Coles left Marie Claire for Cosmo, the sexier sister mag at Hearst, there have been questions about how she would keep the lucrative brand's signature style while bringing some of her Marie Claire sensibility.
And we didn't even have to wait a whole year to begin seeing some changes.