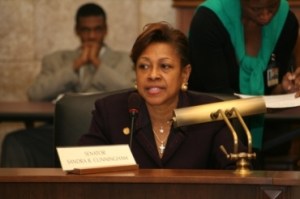 At least one poll in the field right now and one forthcoming are designed to engage voters on the question of a Sandy Cunningham mayoral candidacy in Jersey City.
As of right now, Mayor Jerry Healy is running again, and faces a challenge at the very least from downtown Councilman Steve Fulop.
Courted by both sides, Cunningham won't rule out her own run.
"I'm still thinking about it," she told PolitickerNJ.com. "We have some time."