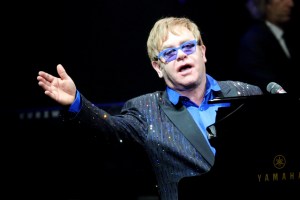 Last night Elton John played Beijing and, minutes into the show, dedicated his two-hour performance "to the spirit and talent of Ai Weiwei," according to the AP.
More from the AP:
Ai and John met each other briefly on Sunday before the concert. "I super like him," Ai said on his feed on Twitter, which is banned in China but on which he has 180,000 followers.

China-based online media sites reported on John's Beijing show, as they did on a Friday night performance in Shanghai, but they did not report John's remark about Ai.