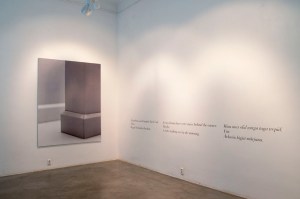 Dénes Farkas has been selected to represent Estonia at the 2013 Venice Biennale. The news comes to us via the official blog of the Center for Contemporary Arts, Estonia, which is organizing the exhibition. The curator of the show, "Evident in Advance," is Adam Budak, who was named curator for contemporary art at the Hirshhorn Museum and Sculpture Garden in Washington, D.C., earlier this year, and curated Manifesta 7 in 2008.
Though Mr. Farkas has exhibited widely in Estonia and Eastern Europe, he has never had a one-person show in the United States. Here's a bit about Mr. Farkas and the planned show from the CCA:
Dénes Farkas is a Tallinn-based post-conceptual photo artist, who has been focusing on social structures since the second half of the 2000s and presenting them in a laconic artistic expression, which unites photography and the photo caption. His works have been purchased to the collections of the Art Museum of Estonia, as well as by private individuals.

The exhibition project Evident in Advance studies the various aspects of linguistic elusiveness, translation and interpretation. The project is a collaboration between the artist and an international team of architects and theoreticians curated by Adam Budak
Congratulations, Mr. Farkas.
(Image via the artist's website)
A full list of artists representing nations at the Biennale is available here.