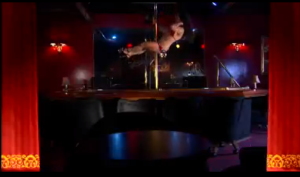 Headline of the Day: "How Cuomo managed a disaster and his image"
Alternative: "What Does Cuomo Do Now?"
Now that the Senate Democrats are on the cusp of taking control of their chamber, the perks and power could cause a few of them to take a closer look at staying in Albany. Senator Malcolm Smith, who never changed his party registration but was otherwise eyeing a run for mayor on the Republican line, might be such a senator.
After receiving media scrutiny, civil rights activist and television show host Al Sharpton canceled his planned meeting to discuss the senate's potentially precarious leadership position. "I understand the importance of this discussion because I was very much involved in ensuring the will of New York voters was respected a few years back, when I counseled then Senator Hiram Monserrate to remain with the Democratic majority," Mr. Sharpton explained.
It's a day ending with a 'Y,' so that means Democratic Senator-elect Simcha Felder continued being coy about which party's leadership he supports. "I've always considered myself a hybrid—fiscally conservative, but on social services, taking care of those in need and certainly those who can't take care of themselves, I have felt that I am a liberal in that respect," he said to describe his ideological preferences.
The Albany Times-Union got a bit of a shout-out during The Colbert Report last night: