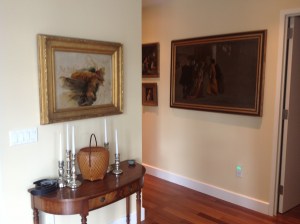 Art dealer Otto Naumann has spent decades staring at very old paint in his gallery on East 80th Street (he's the man to call if you're in the market for a 17th century Dutch masterpiece), but he was far less enthusiastic about staring at it on the walls of his townhouse on east 78th Street.
Townhouse ownership can be a drag, Mr. Naumann told The Observer when we reached him on the phone this morning. He couldn't be happier to call a brand new four-bedroom co-op at 333 East 91st Street home.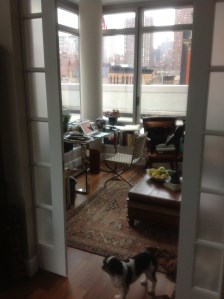 "I do not even know what day garbage is collected on East 91st Street, " exclaimed Mr. Naumann with delight. "I no longer have to lug bags of garbage to the curb every week."
Nor did he have to worry about the roof, the boiler, the plumbing, or anything else. Although he had taken his snow shovel along to clear off the colossal 1,800-square-foot terrace at his new apartment.
"I only have a tiny tool chest now. I sent all our tools to our house in Nantucket," said the exultant home buyer.
Mr. Naumann and wife Heidi Shafranek bought the Yorkville sponsor unit condop for $3.58 million from developer 1765 First Associates LLC. for a little over the $3.57 million ask (a frequent fixture at art auctions, Mr. Naumann apparently has few reservations about stepping up in a competitive bidding situation—he once lamented losing a bidding war over a Rembrandt to casino mogul Steve Wynn).
And while it may not be a rare Rembrandt, who wants to risk losing out on an airy, 2,597-square-foot spread with one of the few terraces in the building? Especially one that comes with a huge living room, east and west exposures and a pristine "blue lagos caesarstone countertops," according to the listing, held by Prudential Douglas Elliman brokers Ammanda Espinal and David Greczek.
"We've moved three times in six years and I think this is the best move I've ever made," said Mr. Naumann, recounting a very unfortunate experience with a condo project at 219 East 67th Street, followed by the headache-inducing townhouse on East 78th (he had hoped to move his gallery there, but found it unfeasible). In the years that followed, the house itself also became unfeasible. He realized that he and his wife were essentially been living on two floors of the building. He realized it had been six months since he'd entered the library and three since he'd visited the parlor.
But how did his art collection look in such a modern spread?
"The old art looks gorgeous in the new space," Mr. Naumann said happily. "We just can't put drawings near the windows, but there's a corridor and we've packed it with drawings."
kvelsey@observer.com