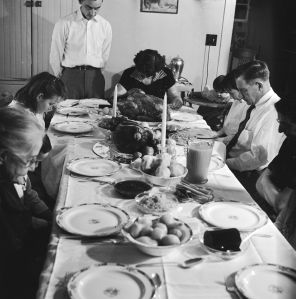 Just a reminder that tomorrow, Thursday, Nov. 22, is Thanksgiving Day in the United States, which means that galleries and museums will be closed.
Dealers are taking various approaches to the remainder of the week. Many will also be closed Friday, and a few that are typically open Saturday or Sunday (or both) have decided to close up shop for the whole weekend.
Those on the hunt for art the day after Thanksgiving Day are in luck: most museums reopen on Friday, and some galleries will swing open their doors that day as well.
Note well: a few galleries have said they will close early today.
Your best bet is to call ahead for the next few days. It hurts to arrive at a gallery, hungry for art, only to find locked doors!
Have a great holiday.