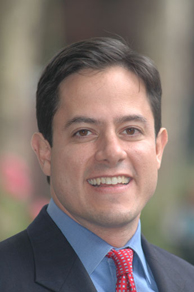 Councilman Dan Garodnick's advisors insisted he was confident about his campaign to be City comptroller after Manhattan  Borough President Scott Stringer entered the race earlier this month. However, according to a report in Capital New York, which was subsequently echoed by several other outlets, Mr. Garodnick has decided to end his comptroller campaign and focus on getting re-elected to his Council seat.
As rumors of his imminent exit from the race mount, Mr. Garodnick's campaign announced they will be holding an unspecified "important announcement regarding Garodnick's 2013 campaign for City Comptroller" at 1 p.m. today on the steps of City Hall. Though this seems to be a clear sign the news about Mr. Garodnick ending the bid he began in April is true, a spokesman for Mr. Garodnick's campaign declined to comment when asked by Politicker about the reports and whether they were connected to the event.
"Neither Dan nor his advisers have confirmed any reports," they said.
If Mr. Garodnick is re-elected, he is rumored to be interested in a run for City Council Speaker.