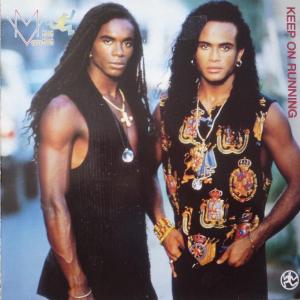 BRIC House, a multidisciplinary arts complex in downtown Brooklyn that is set to open in 2013, has commissioned four artists for its inaugural Fireworks residency program. Among them is David Levine, who directed the excellent Habit, a 90-minute one-act play that was performed on a loop for eight hours a day. He will present Wow, an experimental opera inspired by Milli Vanilli, a collaboration with Joe Diebes and Christian Hawkey.
The work looks to the decidedly operatic saga of Milli Vanilli, the pop duo featuring Fab Morvan and Rob Pilatus, who sparked controversy when it was revealed, quite publicly, that they were not the real singers on their Grammy-winning debut album. Pilatus struggled with substance abuse and eventually died in 1998 at the age of 32.
Mr. Levine and his collaborators will turn the BRIC House into a "real-time media production environment," with a recording studio built into the space by Mr. Diebes where opera singers and an orchestra will perform live as the music is sampled and looped simultaneously. Public performances are planned for January 2014.
Helga Davis will also participate in the residency program at BRIC House, staging a performance involving the mythological character of Cassandra–who was capable of foresight–re-contextualized inside a therapist's office.