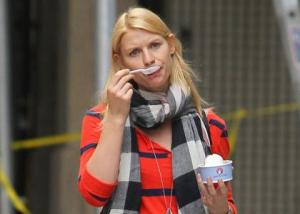 There comes a time in every former starlet's life when she realizes that she has outgrown her Soho loft and needs to move on. For Claire Danes, this realization apparently hit when she found out she was pregnant with her first child.
Ms. Danes, who owns a 3,851-square-foot condo at 42 Wooster Street, which she purchased as "A. Kulik" back in 1998, has sold the space for $5.85 million, reports The New York Post.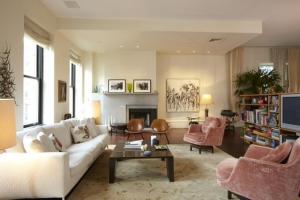 That's a little bit less than the $5.99 million that she was asking when she listed the three-bedroom, 3-bath space with Town Residential brokers Lee Clifford Schweninger and Elaine Schweninger in June. But it's a pretty nice haul considering she bought if for $627,000. Unlike Evening, the condo was a massive hit.
At least Ms. Danes met husband during the filming of that dull flick. And she moved on to star in one of television's most riveting dramas. It was time for a scene change and something more family friendly for the actress described by the Post as "a Yale drop-out who is currently pregnant." Ouch.
The apartment does have some wacky, late-90s, it-girl touches that Ms. Danes might be happy to leave behind, including a rotating breakfast nook. But nothing a renovation to the 16-windowed loft couldn't fix.
Where to next for Ms. Danes and Mr. Dancy? Park Slope? Cobble Hill?
kvelsey@observer.com