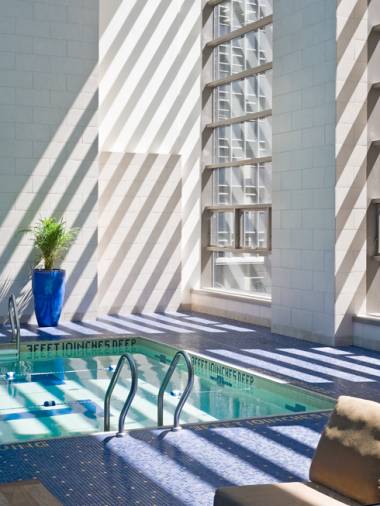 At the outset of the third week since Hurricane Sandy hit, it has become clear that normal in some corners of the city will be a long time coming. From the beginning, it was obvious that rebuilding the homes that burned in Breezy Point, or were washed away by surging sea water in Staten Island, would take many months. But now a number of other New Yorkers, who had expected power, heat and electricity to be restored in a matter of days, are still living without.
City, state and national officials are scrambling to find short- and long-term housing for the many New Yorkers displaced by the storm, begging landlords to help them identify vacant apartments, reports The New York Times.
It's never easy to find housing in New York, with the apartment vacancy rate hovering around one percent in Manhattan and only slightly higher in the outer boroughs. And Hurricane Sandy has taken a number of units out of the running, leaving their former inhabitants desperate to find alternative arrangements so that they can leave shelters and resume some kind of normal life. Displaced tenants range from the residents of luxury buildings like 2 Gold Street in the Financial District, who are being released from their leases in light of the fact that  management cannot say when the structure will be habitable again, to financially precarious tenants of the Coney Island projects.
Moreover, city officials fear that the number of residents seeking shelter may rise sharply as the temperature falls, driving those who have decided to stay in their chilly, darkened homes out in search of heated spaces.
"There's a huge fear that folks are going to be displaced for the medium and long term," city housing commissioner Mathew M. Wambua told The New York Times. "We feel a real imperative to have something in place when the second surge comes."
So officials are asking building owners to help create a clearinghouse of available apartments to supplement other temporary housing—most likely modular units provided by FEMA. In a city where brokers fees, guarantors and extensive credit checks are central parts of the rental process, this is easier said than done.
Some building owners are, apparently, asking if the government will indemnify them for apartment damages and legal costs if must evict tenants. Others want clarification on the city and rent stabilization laws and how they'll apply to short-term tenants. But quite possibly the most vexing thing of all is the fact that FEMA vouchers provide about $1,800 a month, which may prove sufficient in the outer boroughs, but does little to help displaced Manhattanites like the residents of Knickerbocker Village on the Lower East Side.
To complicate matters further, there aren't exactly a plethora of available units to go around, with a handful of large management companies having already used their vacant units to house tenants displaced from their waterdamaged buildings.
"People want to do the right thing," Charles Dorego, senior vice president of Glenwood Management told The Times. "But they don't want to inherit a pig in a poke. They asked for indemnity, although I don't see how a government agency can do that."
The good news is that a proposal is, apparently, on track to be released soon. How much the proposal will actually alleviate the problem remains another matter.
kvelsey@observer.com