So technically, the new Channel 4 green-lit show Drifters is a spin-off of The Inbetweeners, a popular British sitcom about lackadaisical male 20-somethings that was eventually turned into a movie, and is about to get its own bastardized American version, à la The Office.
But Drifters–which stars three of the actresses who appeared in The Inbetweeners film–sounds a lot like a certain American pop culture zeitgeist retooled for British fans. Including the fact that one of the star's of the show–Jessica Knappett–is also its writer.

From Channel 4's description of Drifters:
'Drifters' features three twentysomething women having their first experience of the real world, making terrible decisions, but having a brilliant time doing it.'
Which, come on, is essentially the slogan for Girls: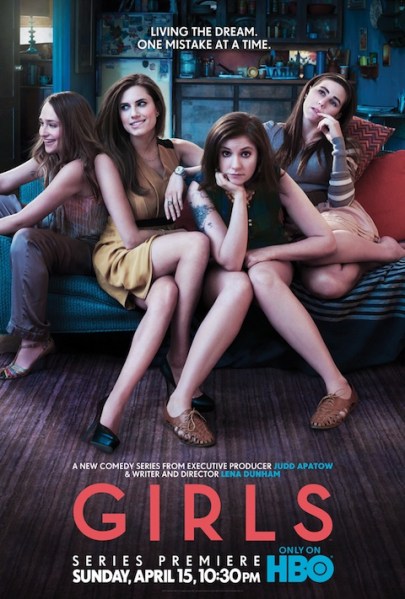 And as Daily Mail adds:
The show, which Kanppett has been writing, will tell the tale of a group of friends who are trying to work out what to do with their lives while doing boring menial jobs in Leeds.
We just wonder if any of Girls' more memorable first-season moments will make it into Drifters. Does Leeds even have a health clinic in which these girls can throw their first abortion party?