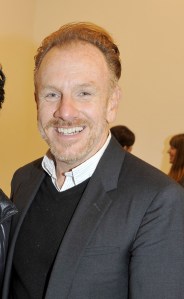 Artist Jack Pierson will be honored at this year's Artwalk New York, a benefit art auction on Wednesday night, Nov. 7, co-chaired by Richard Gere, Carey Lowell and Coco Rocha that goes to support the Coalition for the Homeless. Photographer and New York City nightlife fixture Patrick McMullan will be the philanthropic honoree, and Alec Baldwin the honorary chair.
The event, which is being held at 82 Mercer Street in Soho beginning at 6:30 p.m., will feature a live auction, by Sotheby's senior vice president Aileen Agopian, of works by artists including Mr. Pierson, Cindy Sherman, Wade Guyton, Andy Warhol, Jenny Holzer and Ed Ruscha. There will also be a silent auction with artworks by Yoko Ono, Shepard Fairey, Olaf Breuning, Raymond Pettibon, Robert Longo and Pat Steir, among others.
Since Hurricane Sandy, the staff at Coalition for the Homeless—the country's oldest direct service organization that helps homeless men women and children—has been out on the streets attending to the upsurge in need.
.