Morning News Digest: Monday, November 19, 2012
By Matthew Arco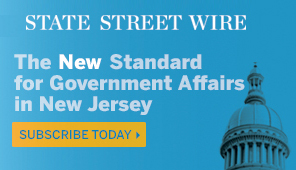 Biden joins Guadagno and Menendez for damage assessment of Hurricane Sandy
Lt. Governor Kim Guadagno and U.S. Sen. Bob Menendez (D-NJ) welcomed Vice President Joe Biden to New Jersey Sunday, and took an aerial tour of the damage wrought by Hurricane Sandy.
They made stops in Hoboken and Seaside Heights. (PolitickerNJ)
http://www.politickernj.com/61109/biden-joins-guadagno-and-menendez-damage-assessment-hurricane-sandy
Gov. Christie's re-election bid would likely trigger flood of campaign dollars in N.J.
New Jersey, short on suspense and largely ignored in the presidential race, is about to find itself awash in millions of dollars in outside campaign money — more than ever before — and under a piercing national spotlight in the likely event that Gov. Chris Christie runs for re-election.
In 2013, the New Jersey governor's race will be only one of two high-profile contests in the country worth paying attention to (the Virginia governor's race is the other), especially if the entertaining, unpredictable and increasingly popular Christie is in the middle of it. (Renshaw/Star-Ledger)
http://www.nj.com/politics/index.ssf/2012/11/gov_christies_re-election_bid.html#incart_river
Sandy a super test for Bloomberg, Christie, Cuomo
NEW YORK — For New Jersey Gov. Chris Christie, leadership often came with an empathetic hug. For New York Gov. Andrew Cuomo, it came with an angry tirade at utilities slow to restore power. For New York City Mayor Michael Bloomberg, it came with cool, businesslike assurance.
Experts in leadership and disaster response interviewed by The Associated Press gave all three chief executives high marks for their performance so far in Superstorm Sandy, a disaster that left more than 100 people dead and presented perhaps the biggest crisis-management test yet for three Northeastern politicians who have all been rumored to hold presidential ambitions. (Delli Santi, Peltz, Gormley/AP)
http://www.northjersey.com/news/Sandy_a_super_test_for_Bloomberg_Christie_Cuomo.html
Senate hearing on minumim wage follows last week's report on income disparity
Income inequality in New Jersey is above the national average, and the gap between the top fifth and bottom fifth is the third-largest in the country, according to a report released Thursday by two Washington policy organizations. Advocates said the report offered fresh evidence of the need for a minimum wage hike just as the state Senate Budget and Appropriations Committee is set to hold a hearing today on such a measure.
The bill (S-3) calls for an increase in the minimum wage to $8.50, as well as annual cost-of-living adjustments. It passed the Assembly by a largely party-line 46-33 vote earlier this year and is expected to go to the full Senate November 29. (Kalet/NJSpotlight)
http://www.njspotlight.com/stories/12/11/19/senate-hearing-on-minimum-wage-follows-last-week-s-report-on-income-disparity/
Christie appears on 'SNL' wearing famous fleece: 'I'm going to die in this fleece'
NEW YORK — Gov. Chris Christie can't get enough of "Saturday Night Live."
One day after ducking questions about Twinkies-maker Hostess shutting down to avoid giving comedians fodder and saying he's on "SNL" enough, Christie made a cameo appearance on the show's "Weekend Update" segment. (Star-Ledger)
http://www.nj.com/news/index.ssf/2012/11/christie_wears_his_famous_flee.html#incart_river
Feds: NJ should refund $50M in Medicaid payments
TRENTON — Federal officials say New Jersey inappropriately claimed some Medicaid payments totaling more than $100 million for five hospitals that didn't meet federal requirements.
The claim is cited in a report being issued Monday by the Health and Human Services Department. (AP)
http://www.app.com/viewart/20121119/NJNEWS10/311190027/Feds-NJ-should-refund-50M-Medicaid-payments
Democrats won't forget N.J., Joe Biden promises in visit to survey Sandy damage
At the end of a day-long tour of New Jersey Sunday, Vice President Joe Biden said the devastating toll of Hurricane Sandy gives the country an opportunity to rebuild and modernize the region's infrastructure.
Biden took in images unmistakably associated with the storm – sections of missing boardwalk, toppled homes and streets covered in sand – during an aerial tour of the coastline from Belmar to Seaside Park. (Portnoy/Star-Ledger)
http://www.nj.com/politics/index.ssf/2012/11/democrats_wont_forget_nj_joe_b.html#incart_river
Biden: Effort to rebuild shore is national responsibility
SEASIDE HEIGHTS — After flying over the Sandy-ravaged shorelines of Monmouth and Ocean counties, seeing damage up close from the boardwalk and reminiscing about childhood days on the Shore, Vice President Joe Biden said Sunday the federal government will remain a full partner in storm recovery.
"If you're not an Easterner, it's hard to understand that the ocean to us is the Grand Canyon, Yellowstone Park and everything else combined. It is a gigantic part of not only our economy but who we are. It's a gigantic part of the culture, as well," Biden said, near a large pile of torn up boardwalk lumber, between the Sand Castle store and Jimbo's Bar & Grill. (Symons/ Asbury Park Press)
http://www.app.com/viewart/20121119/NJNEWS/311190016/-part-who-we-
Vice President Joe Biden says he believes in 'grit and determination' of New Jerseyans
HOBOKEN — Speaking at Hoboken Ferry Terminal today, Vice President Joe Biden said that while Hurricane Sandy caused a "terrible devastation" to New Jersey, there is an "incredible opportunity" to rebuild and modernize the infrastructure "for the 21st Century."
Earlier in the day took a helicopter tour of the state's devastated southern coast and met with 50 first responders in Seaside Heights. The east coast, he said, represents the "heartbeat of this country." (Hack/Jersey Journal)
http://www.nj.com/hudson/index.ssf/2012/11/vice_president_joe_biden_says.html#incart_m-rpt-2
How red-state governors are opening the doors to Obamacare
Bobby Jindal's got a funny way of showing how much he hates Obamacare and Washington bureaucracy: The Louisiana governor's about to invite the feds to set up a health insurance exchange right in his backyard.
So is Rick Perry in Texas. Ditto for John Kasich in Ohio. And Scott Walker in Wisconsin. (Allen/Politico.com)
http://www.politico.com/news/stories/1112/83992.html
Camden's use of state funds to help charter debated
As part of the $175 million state takeover fund given to Camden in 2002, $7 million was set aside for business lease grants to stimulate business growth throughout the city.
So far, less than $3 million of the business grants has been spent, the most recent and largest chunk to date being $495,990 to the nonprofit support group for the Knowledge A to Z (KATZ) Academy Charter School. (Vargas/Inquirer)
http://www.philly.com/philly/education/20121118_Camden_s_use_of_state_funds_to_help_charter_debated.html
NJ Gov: Costs will drive health exchange choice
NEWARK, N.J. – New Jersey Gov. Chris Christie says he's weighing the costs of establishing a health insurance exchange before deciding how the state will comply with the Affordable Care Act.
States now have until Dec. 14 to decide whether they plan to run their own exchange, partner with the federal government or let the feds run it. The exchanges are online marketplaces where uninsured residents can shop for health care coverage and are an important part of the health care overhaul sometimes referred to as "Obamacare." (AP)
http://www.philly.com/philly/news/politics/nj/20121116_ap_njgovcostswilldrivehealthexchangechoice.html
Assembly committee to consider bill allowing mentally disabled to register with AG's office
TRENTON — An Assembly committee plans to consider legislation today that will allow New Jersey residents with mental or developmental disabilities to register with the state Attorney General's Office to prevent violent encounters with police.
Assemblyman Reed Gusciora said he drafted the bill in response to an article that appeared in The Star-Ledger in June about the 2009 beating of a mentally disabled man by the State Police. The man's father said troopers mistook the lingering effects of his son's traumatic brain injury for defiance. (Baxter/Star-Ledger)
http://www.nj.com/politics/index.ssf/2012/11/assembly_committee_to_consider.html#incart_river
On post-Sandy Staten Island, Midland Beach continues to struggle
STATEN ISLAND, N.Y. – Father Capodanno Boulevard draws an asphalt line between Staten Island's Midland Beach neighborhood and the Atlantic Ocean. The street is named after island native Vincent Capodanno, a Roman Catholic priest and Vietnam War chaplain who was killed in action in 1967. For his bravery and compassion in the face of death, Capodanno was posthumously awarded the Medal of Honor.
I was born and raised on Staten Island. My father served as an altar boy at Father Capodanno's first Mass. As a teenager, I spent time with my friends on summer nights in the parking lot next to the boardwalk, trying to figure out life on the cusp of adulthood. Now, seeing this fondly remembered neighborhood on the brink of extinction is deeply painful. (Bonamo/NJ.com)
http://www.nj.com/monmouth/index.ssf/2012/11/on_post-sandy_staten_island_midland_beach_continues_to_struggle.html#incart_river
Transmission projects will earn PSE&G second spot on regional power grid
Public Service Electric & Gas is poised to own the second-largest transmission system in the PJM Interconnection, the nation's largest power grid, which serves more than 50 million people.
The utility's ambitious $3.5 billion expansion of its transmission system beyond 2014 is aimed at promoting greater reliability of the grid, according to company executives who discussed the plans on an earnings call with analysts earlier this month. (Johnson/NJSpotlight)
http://www.njspotlight.com/stories/12/11/19/transmission-projects-will-earn-pse-g-second-spot-in-regional-power-grid/
Federal responses may determine Christie decision on health exchanges
Gov. Chris Christie wants more information from the federal government before he decides if New Jersey is going to opt for a state-run health benefit exchange.
But it's not clear whether the information the feds supply will satisfy him. (Kitchenman/NJSpotlight)
http://www.njspotlight.com/stories/12/11/19/federal-responses-may-determine-christie-decision-on-health-exchanges/
From the back room
The party goes on
Men wearing FBI jackets in City Hall did nothing to stop the stampede of Brian P. Stack supporters and would-be supporters who last night attended a fundraiser for the mayor's civic association.
Among those spotted in the jam packed crowd were next year's two most visible contenders for the Jersey City mayor's seat: incumbent Mayor Jerry Healy and Downtown Councilman Steve Fulop. (PolitickerNJ)
http://www.politickernj.com/back_room/party-goes
Opinion
Doblin: NJ Transit riders have some service but no answers
IT'S BLEAK at Hoboken Terminal. Nearly three weeks after superstorm Sandy hit the city by the Hudson, the rail and ferry terminal is a mess. Departing trains are announced on poster boards taped to the electronic signs that are non-operable. None of the signage works. None of the ticket machines works. Add a gazelle and it is scene from "I am Legend."
This week, Bergen and Passaic county commuters could hop on a train to Hoboken; east-west service resumed on a modified schedule. But none of these trains stopped in Secaucus. Commuters were given no explanation. (Doblin/The Record)
http://www.northjersey.com/news/opinions/doblin_111612.html
Moran: Steve Adubato Sr. tarnishes legacy with cheating, ethics scandals
If you are winning a game fair and square, why would you cheat to run up the score?
That's the question I'd like to ask Steve Adubato Sr., the political boss who founded the Robert Treat Academy in Newark and has treated it like a doting mother nursing a newborn child ever since. (Moran/Star-Ledger)
http://blog.nj.com/njv_tom_moran/2012/11/moran_steve_adubato_sr_tarnish.html